In Singapore climate, it is crucial you need to know how to store your wine collection.Here are several wine storage options to inspire you to make your right decisions to pick the best wine storage for your collection.
1. Store in a Wine rack
If you always consume your wine & have a small collection of bottles, a wine storage rack might be the basic solution for you.
What is a wine rack?
You can pick a stackable, wall-mount, or free-standing installation design available widely to fit your own personal ambience interior. There are a variety of designs that allow for horizontal and vertical storage.
Pros
This is the most affordable wine storage option. A stackable wine rack of your choice can be an interesting proposition to mix & match your interior design. It's inexpensive and you don't need professional help installing it.
Cons
This is not suitable for long-term storage as there is no control the humidity.
2. Store in a Wine cooler
To be optimal in control to maintain your wine serving temperature, a wine cooler would be your next better option.
What is a wine cooler?
Most wine storage unit can maintain temperatures around 10 to 14˚C (50 to 57 ˚F). Prices may range from hundreds to thousands pending your branded wine cooler widely available for purchase selection.
Pros
it's inexpensive and more convenient to place in small spaces. It's ideal if you have a smaller wine collection that you're storing for a short period.
Cons
Wine coolers only have a limited bottle capacity & doesn't offer any humidity control settings.
3. Store in a Wine cabinet or fridge
A wine cabinet or wine refrigerator comes closest to meeting all the long-term wine storage requirements.
What is a wine cabinet or fridge?
The wine cabinet is much larger than a wine rack or cooler holding up to 200 – 500 bottles.
Most of these wine storage units can offer temperature and humidity control settings.
Pros
Wine cabinets can be custom designed with optional material selection to add a vintage charm to your room to fix your needs & investment.
Cons
As home wine storage goes, wine cabinet may be one of the costlier options. You cannot increase your storage once you have custom built your wine cabinet.
4. Store in a Wine cellar
If you are serious collector, it will be worth considering storing in a modified wine room or custom wine cellar.
What is a wine cellar?
A cellar is a custom storage with conditions in any room modified into a wine room.The total cost depends on the storage capacity, design, lighting, cooling system, and materials used for racks, walls, doors, and floors. A good quality cellar can be priced ranging from S$20,000 and above.
Pros
A dedicated wine cellar offers ideal conditions for your wine collection as it is customized to your construction needs & design outcome can be fulfilling with right investment.
Cons
This kind of wine storage facility requires sufficient technical know-how to maintain the ideal storage temperature, humidity, and other optimal conditions.You need to hire a professional to work closely with your interior contractor with regular and long-term maintenance cost.
5. Store with a Professional Wine Storage Facility Provider
If you wish to avoid the hassle to design or DIY your wine which may costs you if you make wrong settings that can potentially damage your wines, which could be your investment too.Then your only decision left is to entrust it to a professional wine storage provider. The ideal wine storage facility offers you not only a safe space but can ensure optimal storage conditions to keep and preserve the value for your wine collection.
Professional Wine Storage in Singapore
Your safest, easiest, and most convenient bet is storing your bottles in one of Singapore's best professional wine cellar self-storage locations, EBC lifestyle hub located at 50 Tagore Lane. Storage in EBC provides full climate-controlled lockers and walk-in cellars for customers to have a secured self-storage solution with quick access for collection. Not to mention, 24/7 access all year round and flexible rental options to allow with the best possible storage plan cater for your inventory or personal collection. This small investment and extra step of care towards your precious wine embodies safety and secure environment. Outsourcing to a storage solution provider will also allow collectors to enlarge or expend their collection with ease and a peace of mind.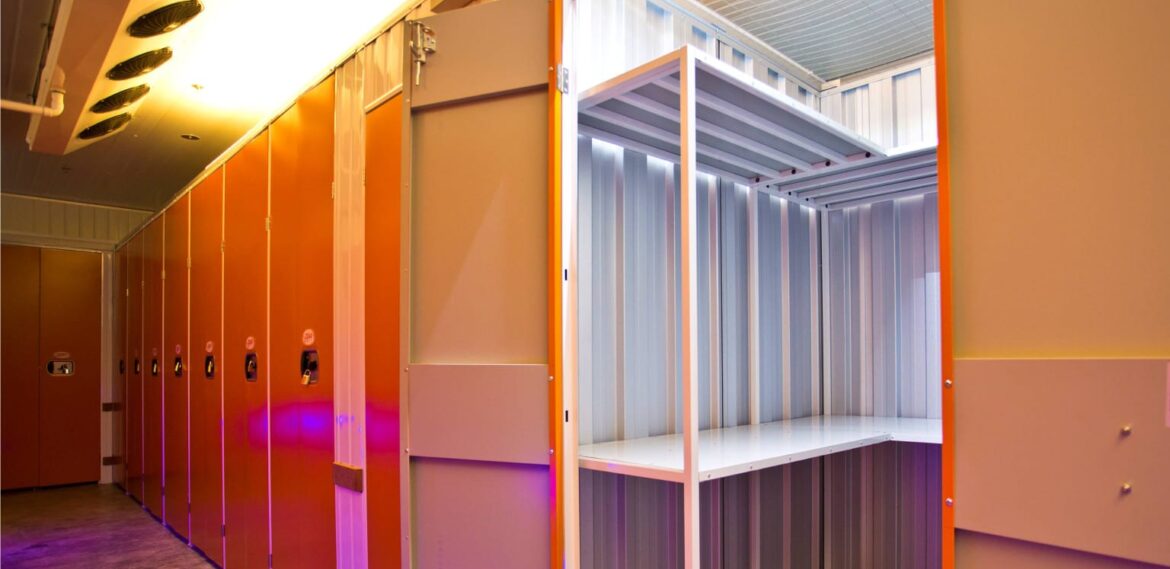 Wine Storage at EBC Lifestyle Hub
Secured with a state-of-the-art CCTV security service facility, locker, and cellar storage solutions available for wine storage ranging from 10 sq. ft to 80 sq. ft, EBC Lifestyle Hub can be catered for collectors, merchants, and event companies.