Use Air-conditioned Self Storage to Pursue Your Hobby
Many of us picking up more new hobbies especially since or with the current Covid-19 situation in Singapore. We need hobbies as a way of unwinding the stress, bringing great joy and mental support. Yet, without the right storage, it can quickly take over the home, a space that could otherwise be enjoyed by the family, and most crucial is the condition of your delicate hobby is preserved well under the adequate environment.For the enthusiastic hobbyist, the amount of equipment or gear required can soon outgrow the living space. An air-conditioned self-storage unit is a versatile option that allows hobbyists to free up all that valuable space at home, and yet add protection to ensure no damage to their precious gears.
In What Hobbies Will an Air-conditioned Storage Unit Be Useful For?
If you have the intention of storing your possessions for a longer time, air-conditioned control could make a significant difference. Storage without climate control can suffer from moisture build-up, high or low temperatures can also be a problem, and pests could find their way to your expensive gears. Here are some of the hobbies that air-conditioned self-storage can be helpful in:
• Photography
• Mountain Biking and Cycling
• Valuable Artworks, and Antiques
• Musical Instruments
• Crafts & Scrapbooking
• Antique Collection
• Hiking & Camping
• Skiing and Snowboarding Equipment
• Luxury Handbags & Accessories Collection
• Shoe Collections
• Collectors
…..and many more.
The topmost benefits of air-conditioned self-storage for the hobbyist
Spending all that money for your hobby, though, means you will probably want your equipment and tools to be safe from anything that may potentially cause harm.Here are a few of the top benefits to share:
#1 Your Belongings Will Be Safe and Secure in Self Storage
Hobbies can be expensive. Whatever your hobby is, chances are you have spent a lot of money collecting the necessary equipment, limited edition or series, rare collection, etc. Self-storage is equipped with state-of-art security systems, including personal access codes or access cards, round-the-clock surveillance gear, and alarm systems. With these features and good security protocol in place, you can be assured that your belongings are always in good hands.
#2 Your Precious Collection Will Remain in Pristine Condition
Most of the expensive hobbies are delicate and require special c0onditions to be stored properly. Unfortunately, most of us are unable to provide a perfect environment for bike or photography gear, for example. Such items need to be stored in air-conditioned self-storage with professional temperature & humidity control, clean, dry, pest-free, and steady environment which makes a perfect environment for safekeeping delicate items. That is the only way to ensure your items' longevity.
#3 More space for your home and keep it organized
The first and most important thing is that you will have more space in your home. Even the largest home can become a cluttered mess once a hobby starts to take over. Not to forget our home size in Singapore, HDB, or condo, especially the new ones usually have much smaller rooms. Self-storage gives you your home back without compromising your hobby.
#4 24/7 Access to your gears
The self-storage facility provides 24/7 access to the storage unit. You can play with your gears at any time, any day that you wish.
#5 Storage unit size is scalable
Air-conditioned self-storage comes in different sizes, from a small locker to walk-in storage. Whether you need more or less space, fret not, self-storage can be scaled to suit your needs.
#6 Save on your electricity bill (and money!)
When appliances such as air conditioner, camera dehumidifying dry cabinet/dry box, dehumidifiers, electric guitar, electric piano are left on 24/7 or on standby, they can unknowingly suck up large amounts of power and account for up to 10% of our electricity bill in Singapore.Airconditioned self-storage offers at a very affordable price nowadays. It is not only able to help you securely store your precious belongings, keep your home organized, but it also helps you to save a big chunk too!
#7 Is your hobby your side business too?
If you have turned your hobby into a main, or side business, your storage unit can help store your business supplies as well. For example, if you are a freelance photographer, you can store all your different cameras and lenses, and set up a small photography studio in your air-conditioned self-storage for product shoots, etc. Store your hobby and operate in one place.
Air-Conditioned Self Storage at EBC Lifestyle Hub
Our facility is set in an optimally controlled environment to ensure that the temperature and humidity remain constant. Our air-conditioned private storage space is built specially to keep your valuable items safe and in pristine condition, so you have peace of mind.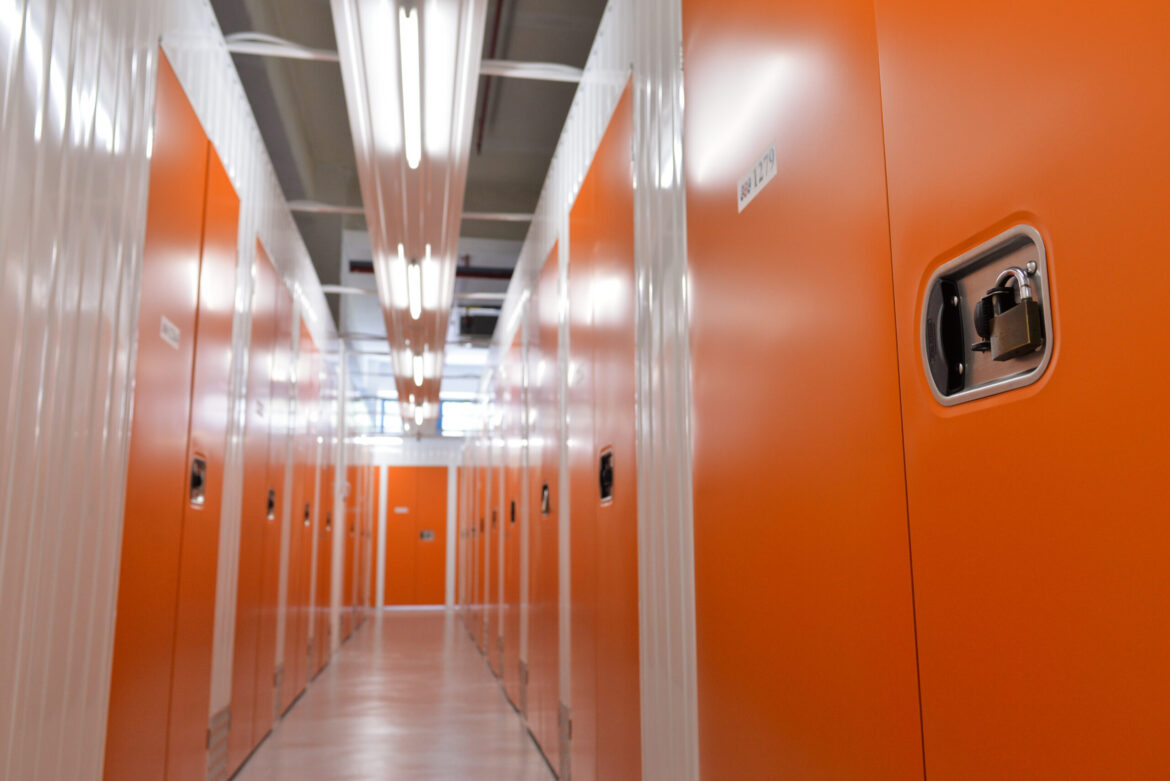 Special Offer – FREE up to 3months or MORE Air-Conditioned Storage*
WhatsApp us to find out more about our latest promotion for Air-conditioned Self-Storage. Enjoy big savings on your purses and wallet today!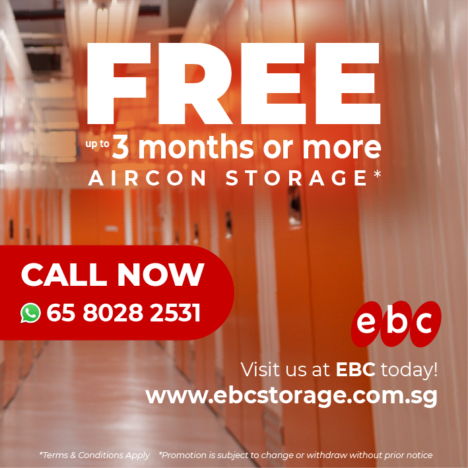 WhatsApp us at +65 8028 2531
Find out our other promotions at www.ebcselfstorage.com.sg
*Terms & conditions apply.
*Promotion is subject to change or withdrawal without prior notice.